The Nice Life in Bordeaux France
Marisa Raymond, life coach and yogi from the United States, talked with Michelle of MyExpatCommunity about the opportunities and life experiences living in Bordeaux, France.
---
Hi Marisa! It's Michelle from MyExpatCommunity. How are you doing?
Hi Michelle! I'm great! How are you doing? I'm so happy to be here!
How wonderful! I'm doing good thanks


We can begin the interview! My first question for you is: Where are you originally from?
I'm originally from New York City, but, I went to university in Maine and grad school in Washington and then Colorado. So, I moved around a lot as an adult before we moved to Bordeaux, France in 2009.
What made you decide to go to Bordeaux?
My husband is an astronomer and had some collaborators here at the University who offered him the chance to come for a 3-month sabbatical in 2008. So, we did, with our then 8-month old son.

While we were here, he was told about a job opening and figured "who knows what will happen but, it'll be good practice to apply." And he got the job!

So, we ended up moving back in November of 2009. It was not an easy decision to move, obviously. It meant uprooting our life and my career. But, it was an opportunity we really felt we couldn't let go by.
Wow, I can imagine! When you first came to France, what were your initial impressions? Any cultural shocks?
SO MUCH CULTURE SHOCK LOL! There were really 2 big challenges for me. First, just the mindset shift from being a working mom to being a stay-at-home mom with a then-almost 2 year old. There weren't a lot of stay-at-home moms, let alone, a lot of Americans in Bordeaux yet so it was really isolating.

And then the culture shock of having to deal with bureaucracy in another language (which I didn't speak well).

Plus trying to get a cell phone! You needed a bank account but to get a bank account we needed a permanent address. But we were staying in temporary housing! It was like trying to pull teeth just to start to feel settled.

And, then going into supermarkets and nothing is where you expect it to be! Because we had moved between states, I was used to getting new drivers licenses, renting apartments, etc. But, it's just a whole new world!

In retrospect, I think there was a disconnect between my expectations and the reality LOL.
I think that's totally normal! Did you know any French before you came to Bordeaux?
I did speak minimal french. Like, I took French in high school and college. And, I was lucky that my husband was already fluent. He had spent 10 years as a kid in Geneva. And had gone to bilingual school.
Oh that's good! Do you feel more settled in Bordeaux now since you have been living there for 11 years?
Yeah, we're much more settled. We're really lucky to have met incredible people here. And, our sons (I had a second child here in 2011) are really happy in school.

The French school system is really good overall. There are pros and cons, of course. But, our kids are learning penmanship and grammar (even English grammar!) and philosophy! They're 9 and 12, and the food served in the cafeteria are 4 course, hot lunches! So even when my sons were little, picky and didn't eat everything, they were served. I still was blown away because we pay like 3 euros a meal per kid! It's amazing!

Additionally, regarding feeling more settled, I worked as a genetic counselor in a pediatric hospital in Colorado and I haven't been able to practice here so I miss that. But, it also gave me a huge insight into how the medical system works in the US and, WOW we feel so lucky to be here. As a researcher at the University, my husband has 45 vacation days a year. In the US, we had 10 days!
Oh my goodness, 45 vacation days… that is more than what we get in Austria! But still, way better than what we get in the US!
Yeah, the US is the worst for vacation time, I think! It's crazy to think how much I worked then. Feels like a lifetime ago.
I hear you!

My next question is: What inspired you to become a life coach and start your own business abroad?
Like I said, I wasn't able to easily continue my career in genetic counseling. My US diploma wasn't transferrable, and the university where I would have gone to redo my Masters is on the other side of France. It didn't make sense to do it. And, at the time, telemedicine was frowned upon so I knew I had to do something else to make money when I decided I needed to work again.
I started teaching English at the nursing schools in Bordeaux.

And then, I got pregnant with my second son. And, between work and caring for the 2 small boys and post-partum issues and a whole bunch of other things I had agreed to take on – volunteer work – and wanting to stay connected with friends here and everyone back home – all the things that so many women go through – I full-on burnt out.

I had physical symptoms and the doctor – we have an amazing doctor here, honestly, I'm not sure what I would have done without her – she was basically like, in a very blunt, French way, "this must stop. You need to take this medicine and do some yoga and meditation or else you'll be in the hospital soon."

I had practiced yoga in Colorado and had been doing a little with my sons already and I realized that I really wasn't practicing off the mat what I try to do on the mat. I wasn't in alignment.

So, I hired a life coach to try to help me get my brain and body back in order. And, she was incredible too!

And, while I was working with her, it came out that I was just so unhappy with my work situation. I never learned how to teach English, right? I mean, I speak it, but there's a special skill that is required when you teach it. And, I didn't have it. lol!

I loved being a genetic counselor and missed working with families who were learning to adapt to difficult, life-changing diagnoses. But, when I thought about starting a business as an online genetic counselor, there were a lot of hurdles and red tape and, honestly, I was really behind by that point on the genetic advances. So, I wanted to find a career that was similar, where I could use my skills and work with clients that I love, but that wasn't genetic counseling.

So, life coaching came up and it felt like a great fit. So, I pursued my certification.

And, in the interim, I kept practicing yoga and found that I loved doing it with my kids so much that friends who owned a gym asked me if I'd consider teaching it there. So, I ended up getting my 200-hr yoga teach training and getting certified in teaching kids yoga.

So, now, in addition to my coaching business, I also teach yoga in English at several local schools and teach adult classes every now and then too.
That is amazing and seems like a lot of things fell in place for you!
YES! And, it's kind of ironic that I ended up getting back into teaching English but, using yoga as the tool for teaching it has been great because it's not about the rules and grammar. It's just vocabulary and fun!
How has life been for you and your family since the pandemic started?
Honestly, it has been really amazing.

We were on school holidays for 2 weeks and then we were back for 1 week and then schools were closed. So, I think we were already in "home-bound" mode.

And, my husband has a lot of autonomy at work so he was telecommuting mostly anyway.

When the shelter-at-home orders went into effect, we weren't surprised. So, we just said, "ok, this is going to be our new normal for a while. How do we make it easy and fun?"
Cool, making the best of the situation. I love that.
Yes. We sat down as a family and figured out what each person needed. We have work time and creative time and exercise time.

And, we're come up with some super fun family projects! Like, we've been going on a virtual world tour! We each pick a new country to explore and research a bit. Then we look up recipes and try to recreate them.

What we are learning too is that almost every culture overlaps when it comes to food. Everyone has some kind of bread, and a lot of overlapping spices.

So, honestly, we didn't have to do any exotic shopping or anything. That's what we thought was going to be hard.

I mean, maybe in 2009, when we first arrived, it would have been harder to find avocados and pineapples here. But, now it's pretty easy at the supermarket. Even when we've been ordering online, they have spices and flour and all the things we've needed.

So, yeah, it's been a great for us as a family. And I even created an offer for my coaching clients around working towards identifying what they want their new normal after Coronavirus to look like as a family.


Also, I'd love to share this meditative audio with MyExpatCommunity. It's called Heart Activation Breathing technique and was one of the first ones that really helped me during my burnout healing and I still use it almost every day. I recorded this version at the start of the confinement period.
Wow, sweet, and thanks for the recorded meditation!

What are the top 5 things to eat, see and do in Bordeaux?
Five things to eat, see, do:

1) Bordeaux is known for it's wine and, especially wine and fois gras. So, if you come here and you don't eat fois gras or drink Bordeaux wine, you might get stared at.


2) Touring the vineyards is a must, for sure! It's hard to go wrong with any one. And, in the center of Bordeaux, the Bar au Vin is a wine bar attached to the école du vin where sommeliers come to learn. The wine bar has some incredible selections at really small prices! It's definitely a place to stop after a nice day walking around the city.

3) Walking along the quai/river walk and through the city is, for me, something I love to do. Growing up in America, I definitely didn't get what "history" was until I moved here and you see these building that were built centuries ago. There's the Palais Gallien just on the border of the town center which was built in the 2nd century!

4) Bordeaux has boomed since we've been here so there are a lot of cultural centers and museums, including some new ones. We love the Contemporary Art Museum and Cap Sciences. And the Museum of Natural History reopened last year but, we haven't checked it out yet.

5) And I love parks! The Parc Bordelais and Jardin Botanique are two of our favorite places to go and picnic in town.
Wow, thank you so much for sharing! These are so helpful and I'm sure many people wil enjoy what you shared.

This concludes our interview! Thanks so much for being here! It was really lovely chatting with you and I hope you have a nice evening
Thank you, it's been a real pleasure! Have a wonderful afternoon, Michelle
---
---
About the Interviewer
Michelle is the editor of MyExpatCommunity's Expat Interviews, and a fellow expat herself. Originally from the US, she has been living in Vienna, Austria since 2014. In her free time, she likes to write, do yoga, and try new recipes. Check out her Vienna blog, American in Vienna!
American expat reveals the three 'strange' things you will only understand if you live in Australia https://t.co/QeUVAsdEwh @DailyMailUK #americanexpat #expatinaustralia https://t.co/7zCNtvoWuW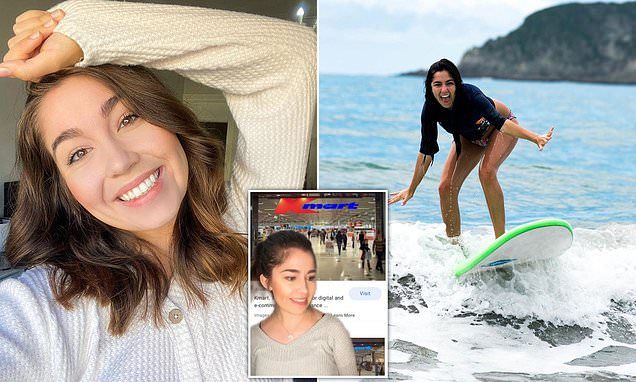 An Individual Taxpayer Identification Number - or ITIN - is for individuals who are not eligible/can not receive a Social Security Number, but need to file US taxes. Here's everything you need to know about it: https://t.co/67TBKlty3I #expattaxes #itin https://t.co/H19DvjdMGN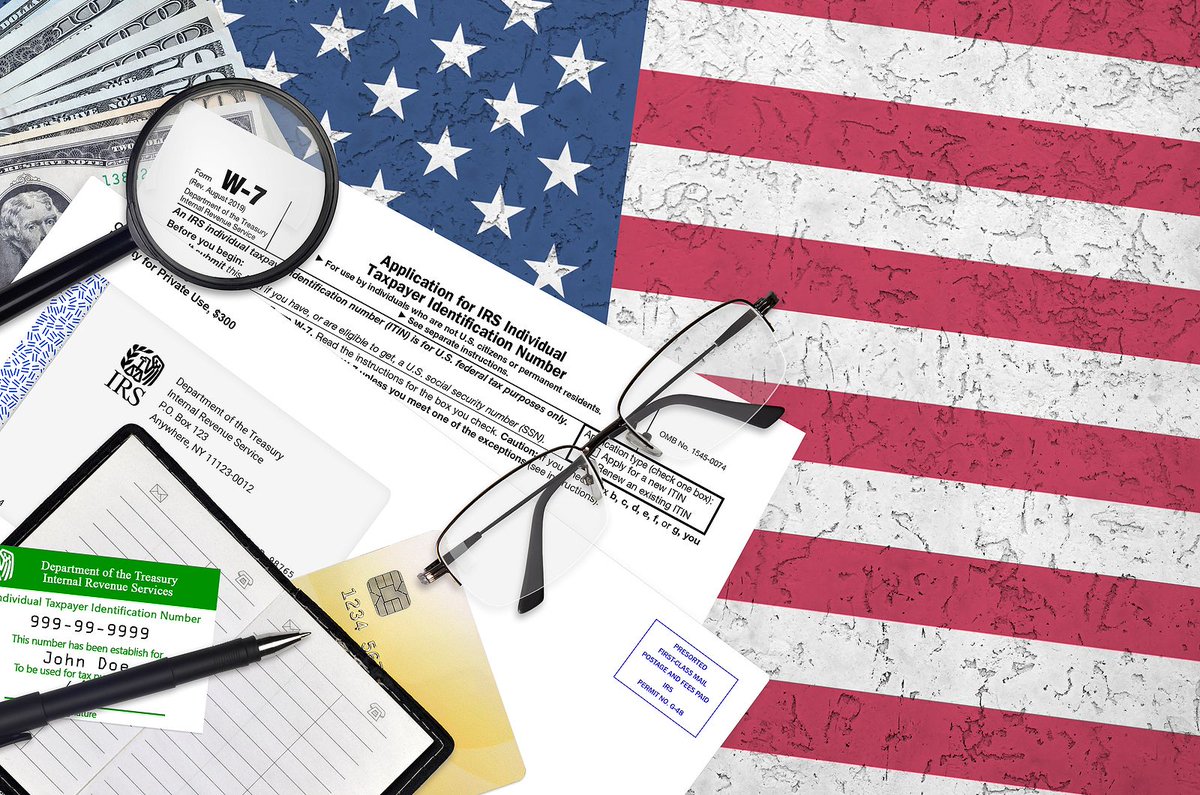 Thanks for your support, Deanna 😃 #happycustomer #americanexpat https://t.co/6pEFEn3RLd