Berlin News in English: December 24 – 30
Welcome to the latest edition of MyExpatCommunity news feature for Berlin! Our goal is to provide you with the most important news of the last two weeks from the German capital – so you can stay up to date.
If you enjoy this,  subscribe to get the newsletter. Yes, just sign up there! —>
---
1. Pension, Online Banking, Ban on Vehicles: The Changes of 2019

(c) Photo by Jonathan Brinkhorst on Unsplash
As of January 1st, 2019, several new laws will become effective. Citizens can look forward to a higher minimum wage, a higher pension and more time for their tax returns. Here's an overview of what is to come 2019.
Pension
Pensions will rise in 2019. To align the pensions in the Western and Eastern parts of Germany, pensions will rise by 3.18% in the West and 3.91% in the East.

The following will be increased: retirement pensions, pensions due to reduced earning capacity and survivor's pensions, accident pensions and the pension for farmers paying into the agricultural pension fund. Also effective as of 2019 is the mother pension II. Mothers, whose children were born before January 1st, 1992, will receive a higher pension. Instead of 2 earning points, they will be credited 2,5 points. One earning point in West Germany is currently 32,03 Euro, in East Germany 30,69 Euro. Starting 2019, they will equal 33,04 Euro and 31,88 Euro.
Health insurance
Low-income self-employed persons will have to pay less for the state health insurance. The minimum amount will be lowered to 171 Euro per month. Until now, the health insurance companies were working with a fictionalized monthly income of 2,284 Euro, unrelated to an actual income. This amounted to a monthly contribution of 340 Euro. Starting with 2019, the fictional income will be reduced to 1,038.33 Euro.
Unemployment insurance
The monthly contribution to the unemployment insurance will drop from 3% to 2.5% of the gross income. An additional reduction by 0.1 percentage points is planned by 2022.
Care insurance
In return, the contribution rates for care insurance will rise. The rate will increase by 0.5 percentage points to in total 3.05% of the gross income.
Higher minimum wage
The minimum wage will increase from 8.84 Euro to 9.19 Euro per hour. In 2020, another increase shall raise the amount to 9.35. This means though that those with marginal employment (geringfügige Beschäftigung / Minijobs) will be able to work fewer hours.
Child benefit
Starting with July, parents will receive 10 Euro more child benefit per child, per month. That means for the first two kids the family will receive 204 Euro instead of 194 Euro each. For a third child 210 Euro will be available, and for any additional children, the amount will be 235 Euro.
The child allowance (a tax credit) will also be increased: the amount per child will be raised from 4,788 Euro to 4,980 Euro. If the care allowance will be claimed as well, the total tax credit will be 7,620 Euro instead of 7,428 Euro.
Alimony will be increased too. As of January 2019, the minimum amount for kids up to age seven will be 354 Euro instead of 348 Euro per month. Seven to twelve-year-olds will receive at least 406 Euro instead of 399 Euro. Children aged 13 to 18 will receive at least 467 Euro. The minimum need for adult kids will not change.
Social welfare and unemployment benefit
The standard rates for social welfare and unemployment benefit II will rise as well. Singles and single parents will receive 424 Euro per month instead of 416. Couples, as well as communities in need, will receive 7 Euro per person more. The same goes for special need adults in stationary facilities and unemployed adults under the age of 25 that live with their parents. Young adults aged 14 to 16 and kids aged 6 to 12 will receive 6 Euro respectively more. The amount for small kids, ages up to 5, will be 5 Euro.
Taxes
The income limit for tax rates will rise by 1.84%. That way, the inflation rate from this year will be incorporated into the tax tariff. This prevents that a salary increase, accounting for inflation, would result in a higher tax burden.
Just as the child allowance tax credit, the tax-free amount of income will increase. For singles, the amount will be 9,168 Euro instead of 9,000 Euro. For married couples, the amount rises to 18,336 Euro instead of 18,000 Euro.
Ads on Whatsapp
And looking beyond state and welfare programs: Starting 2019, companies will have the right to show advertisement on Whatsapp. These will only be allowed in the status field though, not in personal chats. The companies will supposedly have the possibility to send those ads personalized according to region and age range.
Source: Berliner Zeitung
---
2. ARD is considering a constitutional complaint

(c) Photo by Tim Mossholder on Unsplash
The public-law broadcasters and the state premiers are fighting over the amount for the broadcasting fees. If the ministers don't agree on an increase in the fees, the ARD is considering a constitutional complaint.
Currently, the fee is at 17.50 Euro per household until 2020. In spring 2019, the broadcasters have to declare how much budget they will need between 2021 to 2024. The KEF (Commission for the determination of the financial needs of public service broadcasters) will derive a monthly fee from that amount. The suggested amount has to be ratified by the state ministers.
The ARD has pointed out how both them and ZDF have less budget each year, as the licensing costs in music, film and sports increase. The federal states, however, have indicated that they are not in favor of an increase, inclining that the current offer is not reflecting the price paid.
The broadcasting fee has been subject to a lot of resistance in the past. Courts in Germany, as well as the European Court of Justice, have ruled though that it is in accordance with the constitutional law. The fees are the most important source of income for ARD, ZDF, and Deutschlandradio. They are meant to guarantee that these broadcasters cannot be made subject to political or economic interests.
Source: Die Zeit
---
3. Night flights at Tegel increase noise pollution

(c) Photo by John McArthur on Unsplash
With the airport Berlin-Tegel having no night-time flight ban, citizens living in close proximity suffer restless nights. Numbers published show that between January and October 2018, between 10 pm and 5.59 am, 8,533 take off and landings were handled at Tegel. 1364 of those flight movements happened after 11 pm.
Those late operational hours partially also happen due to delays in landings. This year, the list is headed by Easyjet, responsible for 185 delays after 11 pm. Laudamotion had 139, Eurowings 116. Postal airplanes are subject to delay and late operating hours too, 410 takeoffs and landing happened after midnight. Furthermore, the airport handles ambulance, military, police, federal police, and governmental flights.
Efforts to move postal airplanes to Schönefeld have failed so far. Once Berlin-Schönefeld opens (the current date is set at October 2020), it might be possible to make Tegel quieter at night.
Source: Berliner Zeitung
---
4. Majority for ban on fireworks in inner cities

(c) Photo by Sharosh Rajasekher on Unsplash
A majority of German citizens supports a ban on fireworks in Germany's inner cities, according to a survey by the Institute Civey. Nearly 60% favor a general ban in densely populated areas. 41% consider it "in any case" appropriate.
Fireworks in cities have been a point of debate for quite a while. Just last year, people attacked the police and paramedics with pyrotechnics. In some cities like Dortmund, Hannover and Braunschweig fireworks are already forbidden in certain areas of the city.
Source: Die Zeit
---
5. Schedule for Christmas tree collection
(c) Photo by freestocks.org on Unsplash
The BSR (Berliner Stadtreinigung) is collecting discarded Christmas trees and offers to pick them up at people's homes. The schedule is set for between the 7th and the 19th of January. The concrete dates and areas can be viewed here.
People will have the option of either heading to the BSR recycling yards themselves or have them picked up at home. In case of the latter, the BSR requires the tree to be completely void of decoration and put in a trash bag. The tree must then be put clearly visible on the roadside by 6 am.
For all others, the BSR is asking to not put the tree in to the organic waste bin. The trunk and the branches are not made for the BSR bio-gas plants. Also, just a note, feeding elephants in the local zoo is also not allowed. Only unused trees are suitable as food.
The BSR collects about 350.000 trees per year. They shred them and send them to the biomass power station. The energy gained from those trees provides electricity for 500 households over the course of one year.
Source: Berliner Morgenpost
What are your thoughts? Let us know on Twitter.
---
This content was created for expats, by expats!
Check out MyExpatTaxes – the one of a kind expat tax software that allows you to prepare your taxes in as little as 30 minutes for a fixed price of €149/return.
Subscribe to news updates
Could working overseas help you to fast-track your savings? https://t.co/ZJnx0ZcCfd #americanabroad #americanexpat https://t.co/ikckzZorUK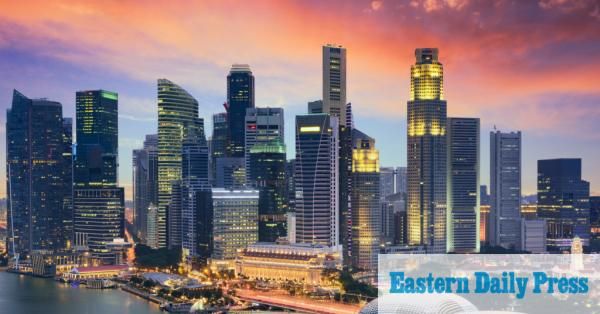 Becoming a digital nomad and traveling the world is becoming more common than ever for Americans abroad https://t.co/NmtZjB3ID3 #americanexpat #digitalnomad https://t.co/SNjbYiUbKJ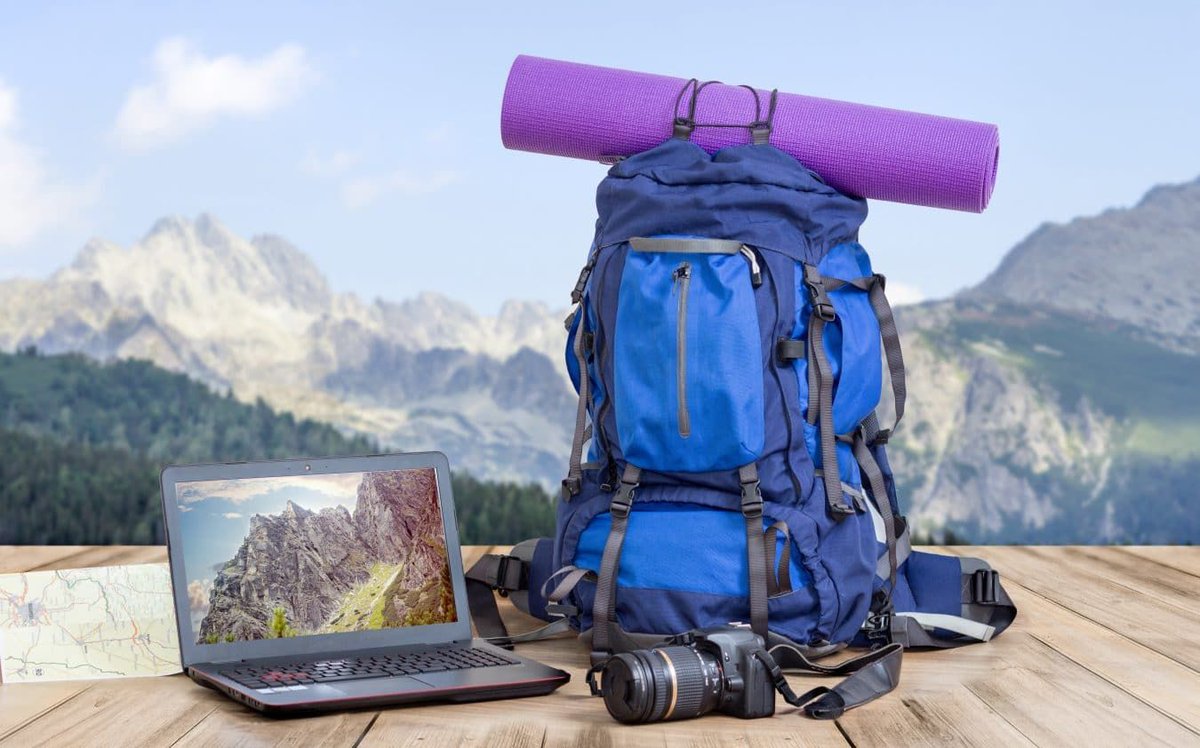 Thanks for recommending our tax blogs to your digital nomad community @travellemming! https://t.co/gygLKImiJe #americanabroad #travelbloggers https://t.co/Cg4PGjEZDo