Austria's News in English: December 3 – 9
Welcome to the latest edition of MyExpatCommunity Austrian news feature! Here we'll provide you with snippets of the most important Austrian news of the last couple of weeks so you can stay up to date.
Also – don't forget to share your feedback with us & subscribe to get the newsletter. Yes, just sign up right over there! —>
1. No Preference for Premium-Category Patients

Health Minister Beate Hartinger-Klein (FPÖ) has reassured the opposition that the proposed amendment for health institutions and sanatoriums law would not create a two-class system. Meaning – those who oppose the proposed amendment are worried that Austria would start having a "Business class and VIP treatment for premium patients". Hartinger-Klein is now stressing that this won't be happening and that everybody coming in for inpatient and outpatient services is to be treated equally.
A passage of the amendment that has concerned the opposition parties, says "To support the implementation of the outpatient billing model, the federal states have the possibility to charge premium-category fees for services that have up until now been provided as inpatient services and were applicable for premium category fees. These specific set of services will now be provided as outpatient services in the new billing model." Chancellor Sebastian Kurz has also promised that there will be no VIP treatment in the outpatient departments.
Source: Der Standard
---
2. Ban of Plastic Bags starting 2020
Photo: © Politico.eu
The total ban on plastic bags in Austria has passed the Council of Ministers this Wednesday. 400 Million plastic bags currently circulate in food trade alone in Austria. Additionally, 5,000 to 7,000 tons of plastic garbage will accumulate by the end of the year. Minister of Environment Elisabeth Köstinger (ÖVP) has called this a "milestone in environmental protection". Austria will be the third country worldwide implementing a total ban.
Plastic bags affected by this include bags that have handles. Also, Köstinger wants to reduce the amount of plastic wrapping by 20% to 25% by 2020. There are no concrete plans yet concerning plastic wrapping though.
Source: Der Standard
---
3. Subtropical Tick Species after Hot Summer in Austria
Photo: © Newsbeezer.com
For the first time, the dangerous subtropical tick species Hyalomma marginatum has been found in Austria. It can transmit dangerous viruses like the Crimean-Congo fever virus. Their appearance in Austria is due to this year's hot summer, which provided ideal conditions for the species.
Hyalomma marginatum is usually located in the Mediterranean, Asia, and Northern African countries. The tick species, which would usually travel north via migrating birds, has normally avoided the Austrian climate. The hot summer in Central Europe from this year has however enabled the ticks to reach an adult stadium in Germany as well as Austria.
The discovered ticks currently are NOT hosting the Crimean-Congo fever virus, but there were traces of the equally dangerous bacteria Rickettsia aeschlimannii. The number of ticks found in Austria is too small to permanently settle in the country. Experts, however, don't rule out the option of the species surviving the winter.
The Crimean-Congo fever has been a cause of illness so far in Turkey and Spain. Currently, there is not a vaccination for it yet, but a treatment in time can, prevent a deadly outcome.
Source: Kleine Zeitung
---
4. Radisson Red Vienna: New Hotel at Viennese Danube Canal

Photo: © Radisson Red Brussels
By 2021, a new lifestyle hotel will be opening its doors on the empty side next to Tel Aviv Beach. The building will include a rooftop bar and a yard with hanging gardens. The Radisson Red Vienna will be the first hotel of the Radisson chain in the German-speaking city. The hotel will be equipped with 179 rooms, a restaurant, a bar, a gym and a seminar area.
Source: Vienna.at
---
5. Christmas Program in Viennese Shopping Centers

Photo: © Regiotours.net
Continuing their annual tradition, shopping malls are offering entertainment for children, while the parents can do Christmas shopping. Some interesting programs include:
Auhofcenter: Kasperl Show
Every Thursday, there will be a Kasperl show for little kids. For those craving a bit more movement, there is a new action and indoor playground "Tiger's World".
Lugner City: Free Ice Skating
The shopping mall doesn't only offer the chance to skate, there is also a baking and arts and craft workstation.
Millennium City: Millennium-Christmas Magic
Every Advent Saturday the Millenium City has a Christmas Village from 11 am to 5 pm. Santa Claus and the Christkind will be on location. There options of a photo booth, and wrapping up presents by Clini-Clowns. The children can also participate in a Christmas wish list lottery.
Shopping Mall Wien-Mitte: Christmas Miracle World
The mall includes a Christmas Pop-up market, including handmade crafts such as jewelry and many other treats. There is also a children's Art and Crafts area. They are open on Fridays from 2 pm to 6 pm and Saturday from 10 am to 6 pm.
SCN – Shopping City Nord
Shopping City Nord offers a baking workshop for children. There is also the option to have presents wrapped for free.
SCS – Shopping City Süd
The kids have the option to meet Santa Claus on Saturdays and there is Live Music by the 4Real American Gospel group as well as piano concerts.
Ice Skating in front of the SCS
Starting on December 8th, customers can go ice skating in front of the mall. Rudolph, Micky, Minnie, Donald, and Daisy will be present at the opening. The rink is open daily from 10 am to 8 pm for free. Every Thursday to Sunday, skates can be rented between 2 pm and 8 pm.
BahnhofCity at Hauptbahnhof: Christmas Wonderland
The programme for the kids includes Kasperl, Gospel choir, magic comedy, a giant snowball, Arts and Crafts, decoration of gingerbread and Christmas angels.
BahnhofCity am Westbahnhof
This mall offers Arts and Crafts as well as baking. There will also be Christmas angels and present wrapping.
G3 Shopping Resort Gerasdorf: Christmas Tree Shopping
Kids will have the option of passing their time in a Ströck baking workshop, while parents can enjoy some nice Christmas Tree specials.
huma eleven: Story teller
The mall will accommodate a storyteller, who will tell Christmas stories every Friday. Additionally, there will be a Kasperl and students are selling Christmas decorations. The mall will also present a Live Nativity Scene.
Stadion Center
This mall includes an exhibition on the Live Nativity Scene and the Arts and Crafts area allows kids to make Christmas lanterns.
Gerngroß: Winter Wonderland
Gerngroß offers kids Arts and Crafts, a backing workshop and a photo station.
Donauzentrum: Ski-Simulation
Donauzentrum is going big and is allowing its customers to race with a skiing simulator downhill. There are also the options of Arts and crafts and concerts on Saturdays.
Source: Vienna.at
What are your thoughts? Let us know on Twitter.
---
This content was created for expats, by expats!
Check out MyExpatTaxes – the one of a kind expat tax software that allows you to prepare your taxes in as little as 30 minutes for a fixed price of 149 euro/return.
Subscribe to news updates
Could working overseas help you to fast-track your savings? https://t.co/ZJnx0ZcCfd #americanabroad #americanexpat https://t.co/ikckzZorUK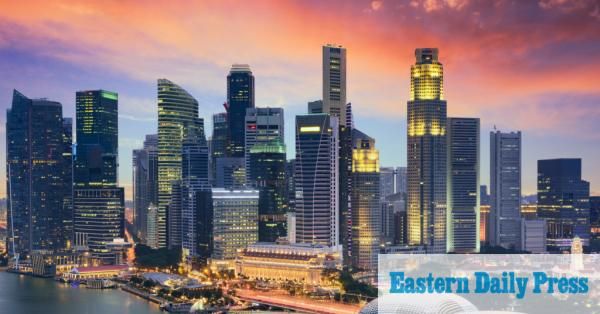 Becoming a digital nomad and traveling the world is becoming more common than ever for Americans abroad https://t.co/NmtZjB3ID3 #americanexpat #digitalnomad https://t.co/SNjbYiUbKJ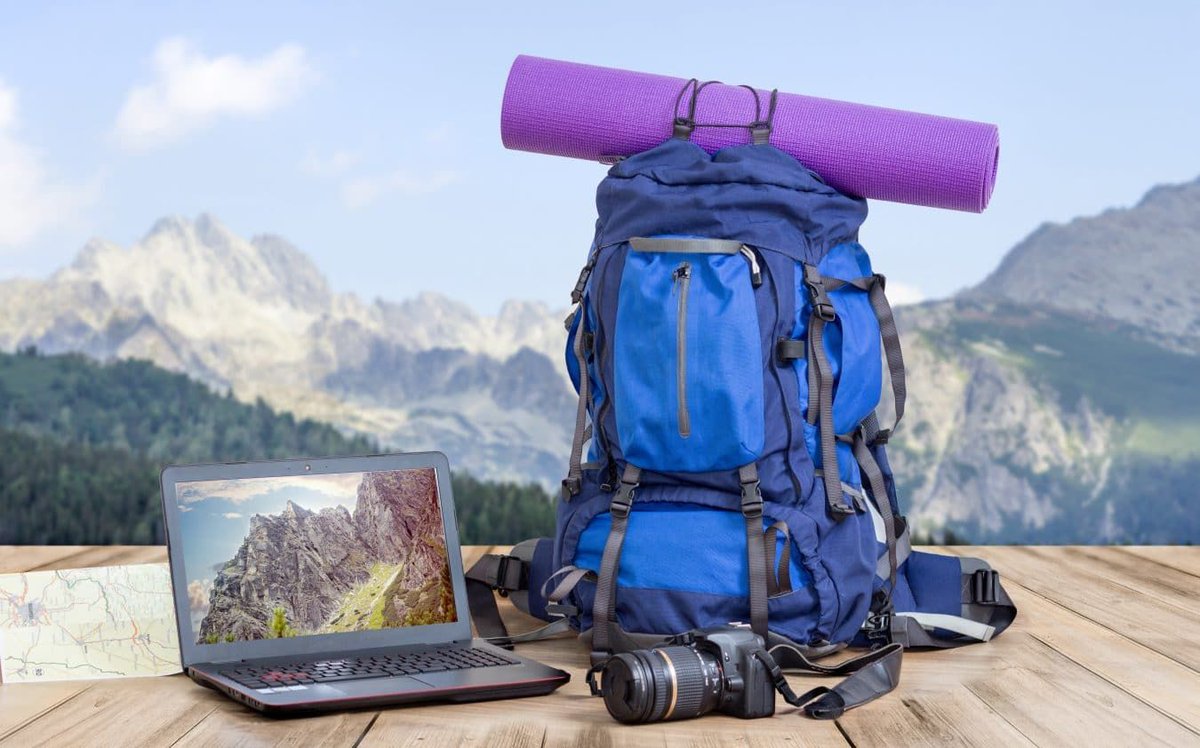 Thanks for recommending our tax blogs to your digital nomad community @travellemming! https://t.co/gygLKImiJe #americanabroad #travelbloggers https://t.co/Cg4PGjEZDo