Austria's News in English: December 17 – 23
Welcome to the latest edition of MyExpatCommunity's Austrian news feature! Here we'll provide you with snippets of the most important Austrian news of the last couple of weeks so you can stay up to date.
Also – don't forget to share your feedback with us & subscribe to get the newsletter. Yes, just sign up right over there! —>
1. Fewer doctors for more patients

In the next ten years, there will be a major retirement wave amongst doctors. About half of all the current practicing physicians working under a health insurance contract (accepts "Krankenkassen") will retire. But also the Austrians themselves are getting older. In ten years, one-fifth of Austria will be over 65 years and probably affected by chronical diseases. So it's probable that a lot fewer doctors will be available to care for a larger number of patients.
Some say the lack of doctors is partially due to the conditions of the job. The Austrian Medical Association (ÖÄK) has been demanding better working conditions and better payment for quite a while now. Their data shows that most established doctors are not only between 56 and 58 years old and reaching retirement age soon, but the development in certain specialties is also similarly alarming. The number of orthopedics with health insurance contracts may decrease by 64% to retirement and internal medicine by 61%. Forty percent of physicians who are independent of health insurance operators will also be retiring too. One-third of the hospitals are fearing the possibility of a lack of doctors, public hospitals, in particular, are afraid that there will be a decline in the quality of patient care.
There is no guaranteed succession of young doctors as many of the medical school graduates don't take over the open spots. In 2017, 1,665 students studied medicine in Austria, 40% won't work in medical care or will leave the country. Furthermore, starting January 1st, 2019, an agreement will become effective that will forbid doctors over 70 years to extend their health insurance contracts with the Gebietskrankenkassen.
The thinning out of doctors in the country will be immensely felt in smaller town communities with only one or two physicians. There, when one doctor retires, the whole population will be depending on a single physician. The immediate consequence will be less time per appointment and longer waiting hours.
Source: Der Standard
---
2. Same-Sex Marriage: Partnership doesn't have to be dissolved
The Ministry of the Interior has announced that all same-sex couples in a legal partnership will not have to dissolve this union before getting officially married starting January 1st, 2019. The legal partnership will be also open to heterosexual couples going forward. The notice of the ministry further states that marriages can be equally switched to partnerships without any need of divorce first.
The city of Vienna has published a guide for the process for their civil registry offices at which the legal partnerships and same-sex marriages can be officiated.
Source: Die Presse
---
3. Reform of Mother-Child-Pass
The current mother-child-pass (health care benefits) will be adapted to guarantee better health services. The services that will be upgraded are eye and hearing screenings for children as well as tooth and mouth preventive treatments for pregnant women.
Further steps that the Ministry for Health addressed include earlier psychological diagnostics for children and more elaborate laboratory testings. The pass should also be offered in digital form. The reform will cost 25 Million Euro according to Minister of Health Beate Hartinger-Klein. Missing from the concept however is any formal agreement that there will be a compulsory vaccination for measles.
Source: Die Presse
---
4. Last Minute shopping opportunities on December 24th
With Christmas falling on a Monday this year, there will be a chance of doing last minute Christmas shopping in the morning.
In general, the opening hour rules state that general trade can be open until 2 pm, candy and flower trade until 6 pm and the Christmas tree trade until 8 pm. Pharmacies are only open until noon.
Opening hours of supermarkets and drugstores in Vienna:
Billa: 6:30 am – 2 pm (Exception: Airport Vienna and Lugner City (6 pm))
Hofer: 7 am – 2 pm
Lidl: 7 am – 1 pm
Merkur: 6:30 am – 2 pm
Penny: 7 am – 2 pm
Spar: 7 am – 2 pm
Bipa: 8 am – 2 pm
dm: 8 am – 1 pm (some shops deviate from those times)
Müller: varies from shop to shop between 8/8:30/9 am -2 pm
Opening Hours of the Shopping Malls
Auhof Center: 9 am – 2 pm
Donau Zentrum: 9 am – 2 pm
Gerngross: 9:30 am – 2 pm
Lugner City: 9 am – 2 pm
Millennium City: Shops: 9 am – 2 pm, restaurants & entertainment: 10 am – 5 pm
Wien Mitte – The Mall: Shops: 9 am – 2 pm, restaurants: 9 am -6 pm
Riverside: 9 am – 2 pm
The Wiener Linien will be running on Christmas operation mode too. Starting 6:40 pm, the intervals will increase to 15 minutes.
Source: Vienna.at
---
5. Christmas Traffic Hot Spots
The Christmas travel season already kicked off officially with the 21st of December. In Germany, many started their Christmas vacations, leading to extended traffic jams all over Austria. Hot spots are specifically the transit traffic from Germany leading to Hungary and further east as well as the inflow towards the skiing resorts.
Traffic delays are already happening on the German A3 from Passau to Austria, the A8, the Westautobahn A1 in direction of Vienna, the Wiener Außenring Autobahn A21 and the Ostautobahn A4 in direction of Hungary. The traffic increase from Germany is expected to last until Saturday, the 22nd of December.
The ÖAMTC is further expecting a lot of traffic on the public holidays of 25th and 26th of December, specifically in the area of skiing resorts. The shift in vacationers will happen around the 28th and 29th of December, with many of the guests staying over New Years. The 4th and 5th of January 2019 will be marked by return journey traffic. The congestions will be the highways leading to Germany.
The ÖAMTC also reminds travelers that there might be some border controls in direction of Germany at Salzburg Walserberg on the A1, in Oberösterreich Suben on the A8 and in Tirol Kiefersfelden on the A12. In direction of Austria, there will be checks at Nickelsdorf coming from Hungary on the A4.
Furthermore heavy traffic is expected on parts of the Inntal Autobahn (A12), the Fernpassstrecke (B179), the Eiberg Straße (B173), in the Zillertal (B169), in the tunnel areas of the Arlberg Schnellstraße (S16) in Tyrol and Vorarlberg and on the A14 and the L188 at the exit Montafon.
In Salzburg, the Tauern Autobahn (A10) between Salzburg and Bischofshofen, the Salzachtal (B311) and the Kleine Deutsche Eck (Small German Corner) between Bad Reichenhall and Lofer will be busy. In Upper Austria and Styria, the Pyhrn Autobahn (A9) between Voralpenkreuz and Liezen as well as parts of the Ennstal (B320) will face delays. In Bavaria, the highway routs Munich – Salzburg (A8) and Rosenheim – Kiefersfelden (A93) will be affected.
Source: Kleine Zeitung
What are your thoughts? Let us know on Twitter.
---
This content was created for expats, by expats!
Check out MyExpatTaxes – the one of a kind expat tax software that allows you to prepare your taxes in as little as 30 minutes for a fixed price of 149 euro/return.
Subscribe to news updates
Could working overseas help you to fast-track your savings? https://t.co/ZJnx0ZcCfd #americanabroad #americanexpat https://t.co/ikckzZorUK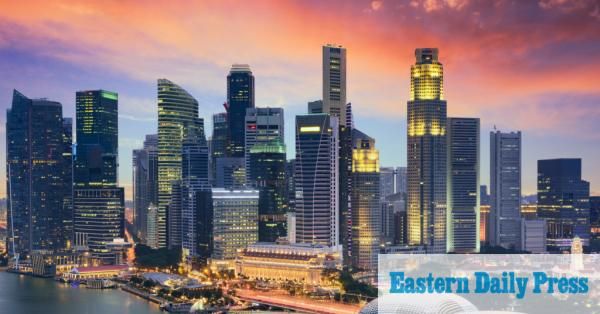 Becoming a digital nomad and traveling the world is becoming more common than ever for Americans abroad https://t.co/NmtZjB3ID3 #americanexpat #digitalnomad https://t.co/SNjbYiUbKJ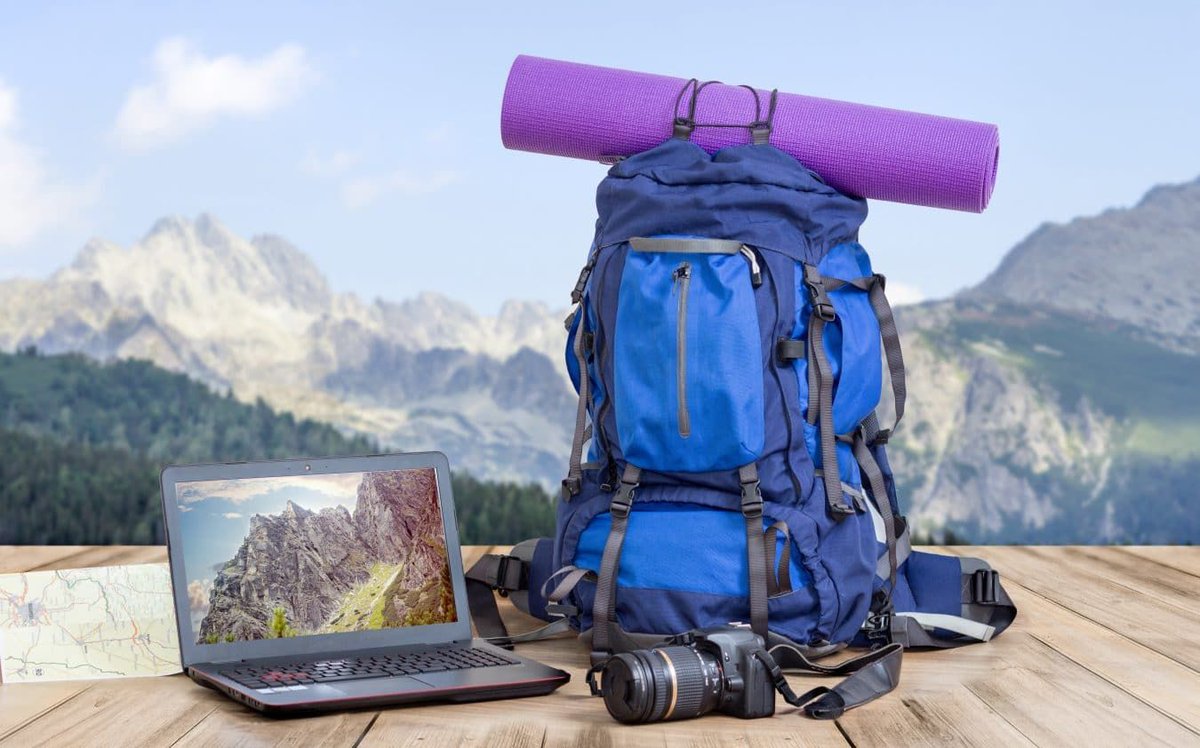 Thanks for recommending our tax blogs to your digital nomad community @travellemming! https://t.co/gygLKImiJe #americanabroad #travelbloggers https://t.co/Cg4PGjEZDo