Austria's News in English: April 22 – 28
Welcome to the latest edition of MyExpatCommunity's Austrian news feature! Here we'll provide you with snippets of the most important Austrian news of the last couple of weeks so you can stay up to date.
Also – don't forget to share your feedback with us & subscribe to get the newsletter. Yes, just sign up right over there! —>
1. The new social welfare regulations in detail

With the new federal law on social welfare, the government is passing new regulations on minimum social security. The law determines the maximum limit of social welfare payments. It will become effective with June 1, the federal states will have time to implement it until the end of the year.
The monthly payment will be based on the monthly net equalization supplement reference rate, which is 885.47 Euro for 2019. For couples, the amount will be twice 70% of this number, which amounts to 1,239.66 Euro. The modulation per child will see reductions though. For the first child, the family will receive 25% of the net equalization supplement reference rate, which amounts to 221.37 Euro. The second child will be 15%, amounting to 132.82 Euro, starting with the third child only 5% will be paid, so 44.27 Euro. For people with handicaps, there will be a bonus of 18%, 159.39 Euro.
For single parents, the federal states have the option, but not the obligation to add 12%, so 106.25 Euro for one child, for two 21%, 185.85 Euro, for three 27%, 239.10 Euro and every additional kid 3%. If several social welfare recipients live under the same roof, the law calculates a cap of 175% of the equalization supplement reference rate, amounting to 1,549.57 Euro. Excluded from this cap are children, people with handicaps and people with occupational disability.
The law also decreases payments for foreigners. Immigrants with low German skills will receive smaller payments, amounting to only 65% of the regular payment. That would be 575 Euro for 2019. The 300 Euro difference will supposedly be invested in a "worker qualification", including language classes.
Source: Der Standard
---
2. "The City Rat" Poem – What is it, why is there controversy?

President Alexander Van der Bellen has commented on the current controversy involving "Die Stadtratte Poem" from Braunau. Braunau's vice mayor Christian Schilcher (FPÖ) had published "Die Stadtratte" (the city rat) in the party's newspaper during Easter Weekend.
The poem's text is of concern to many readers, as it can be seen to be xenophobic, revolving around migration and refugee policies. Schilcher resigned after the poem made international news.
Van der Bellen wrote on Facebook, that comments like these pollute the social climate and lead to division. Furthermore, it would harm Austria's reputation on an international level. He also received Vice-Chancellor Heinz-Christian Strache (FPÖ) for talks in the Hofburg and discuss the need to ensure special attention of the use of language, especially from those in political positions.
Source: Der Standard
---
3. State Ballet: Classes are "Correct"


Ballet director Manuel Legris has given his first public statement concerning the accusation of psychological and physical violations at Vienna's Ballet Academy. He claims the ballet classes as "absolutely correct, the teacher as dutiful and the success rate as impressive".
Legris also defended the teacher, that had been let go in the meantime. He condemned "certain failures" and rejected methods which lead to children being mistreated, the teacher, however, would stay in his memory due to her "dedication to the job and her students". He also stressed the importance of "strict discipline". He went on to suggest that most complaints came from students and teachers, who "under the current administration had no success". The timing, therefore, would be no coincidence, since he and State Opera director Dominique Meyer will leave their positions in 2020.
Source: Die Presse
---
4. "Crossing Europe" Film Festival started in Linz
The 16th edition of the "Crossing Europe" Film Festival launched in Linz on April 25. A central theme to this year's edition is the coming EU elections, which are reflected in movies reflecting on rising nationalism, xenophobia, and Brexit. The festival will also pay tribute to Spanish director Jaime Rosales.
Highlights are amongst others Rosales' film "Petra", Joanna Hogg's "The Souvenir", and the documentary movies "Hungary 2018" by Eszter Hajdú and "Putin's Witnesses" by Vitali Manski. The festival runs from April 25-30. The full program can be found here.
Source: Der Standard
What are your thoughts? Let us know on Twitter.
---
This content was created for expats, by expats!
MyExpatCommunity is powered by MyExpatTaxes – a revolutionary expat tax software that allows you to prepare your taxes in as little as 30 minutes for a fixed price of €149.
Subscribe to news updates
Many thanks, Paloma, for your kind words about our customer service! We're happy we were able to help you get back on track with your tax returns. See you next year 🙂👋 https://t.co/Bi0jIvhMCv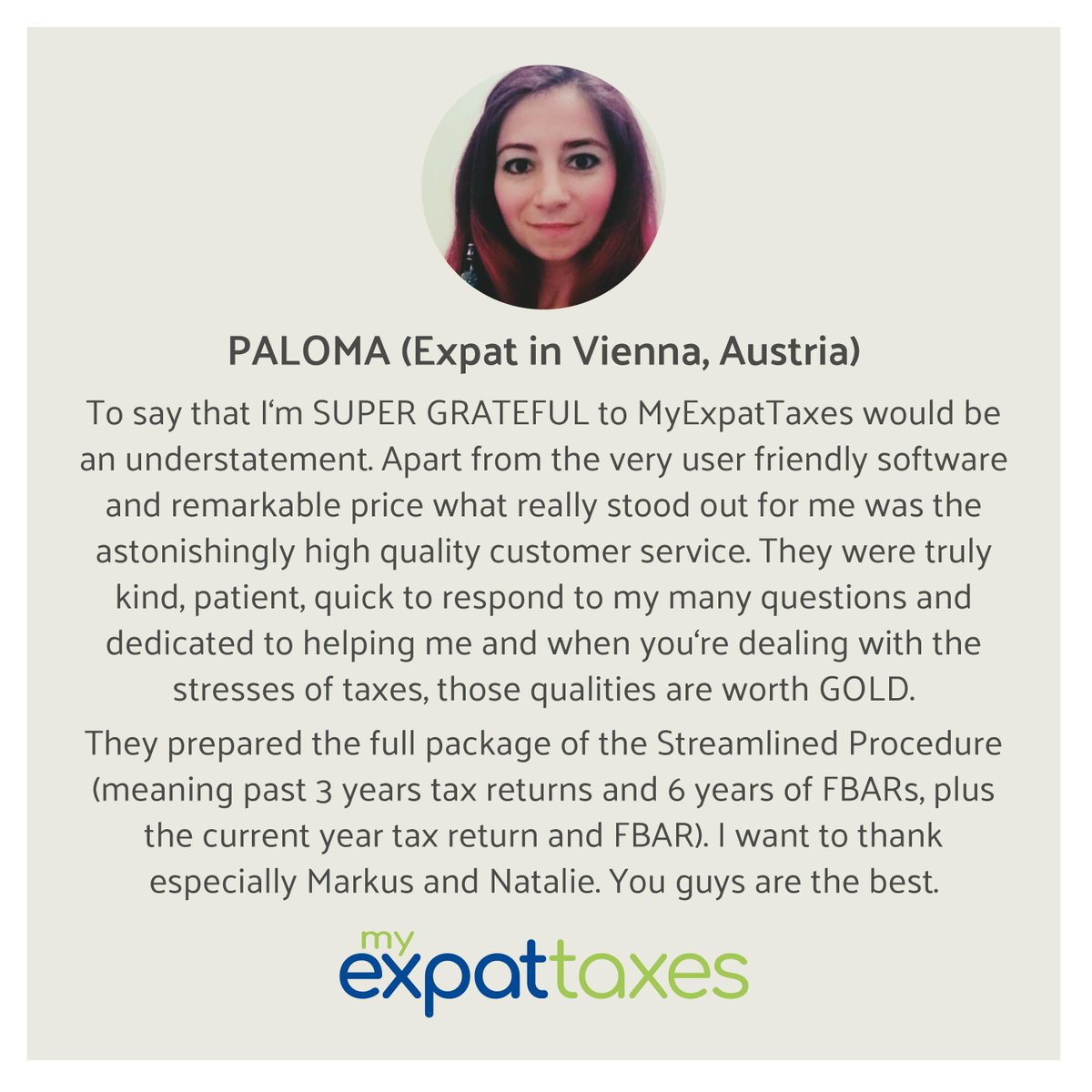 Did you know, Mexico is the most popular destination in the world for American expats to move to, with an estimated 1.5 million Americans living in the country? https://t.co/oTFqAiZm9r #expat #expatnews #americanabroad https://t.co/c6B1bSNVDs