From Traveler to Settler: An American in Singapore
Nathan, a US expat in Singapore and blogger of Nathan's Odyssey chatted with Michelle at MyExpatCommunity about his interesting life in Asia.
---
Hey Nathan! It's Michelle from MyExpatCommunity. Thanks for meeting with me today, Nathan
Happy to – thanks for the invitation!
All right, let's begin! Where are you originally from?
I'm originally from Nashville, Tennessee, which is in the southeastern United States and is a town known for country music and delicious southern cooking.
Nice! What inspired or brought you to move abroad?
It's a looong story, but the short version is that I was working for a few years in management consulting, and during that time I did a couple solo trips overseas for the first time (to Japan / South Korea, and then two weeks backpacking Central America) and got bit by the travel bug. This caused me to quit my job and begin to take a year to travel, starting with Asia.

While in Hong Kong though, I was presented an opportunity to join a company out there with plans to relocate to Singapore. So I actually wasn't planning to work overseas, but the universe slapped me with a really cool opportunity so I decided to take that. After a few months in Hong Kong, I settled in Singapore and have been here the last ~2 years.

And I'd never even been to Singapore when I took the job. I ended up loving it and it being one of the best decisions I've made!
Wow that is quite an opportunity presented to you from abroad!

Assuming you were already used to Asian culture, because you were traveling around there – did you experience any cultural shock when you moved to Singapore?
That's a great question. You're exactly right in that I had the benefit of experiencing Asia a bit before I settled here – that helped a ton. The biggest shocks that emerged still though were:

1) In America, people are incredibly friendly and personable (mostly) almost to a point of seeming in-genuine, so getting used to the more "cold", impersonal aspects of interacting with strangers here on average took some getting used to.

2) Singapore has its own brand of English called "Singlish" that is used by the more local people here with nuances that took some adjusting to master and best communicate with people.

3) On a more fun note, I just take it for granted that everyone knows American pop culture and entertainment super well so it's always a fun surprise when I hear someone doesn't know who Jack Nicholson is, or haven't seen Anchorman the movie … or haven't heard of Michael Jordan!
Oh wow, #3 is really interesting!

You have been living in Singapore for 2 years. What inspired you to create your travel blog?
The inspiration came from a couple places. I knew that a lot of people don't get the opportunity to travel, so I was excited to share my adventures with those less able to get out and do so themselves. Secondly, I try to be mindful that I'm somewhere new and unique, to then find something interesting to take away from that experience … and hopefully reflect back on again later since it's written down.

Lastly, one of my biggest hobbies is screenwriting so I'm always looking for a way to practice my storytelling, so each blog post I try to give a deeper theme and some kind of opening hook … much like you'd hope a movie would have. I find this more interesting personally than "Top 5 things to eat" type blogging, which I have nothing against either.
That's awesome. Do you find you have a lot of readers from the US, or is it more spread out?
Naturally I'm from the US and have always lived there prior, and my writing typically has an American slant, so most readership started there and remain American. But Europeans and other Asia travelers (plus several Asian themselves) have joined as well over time.
Are you planning on staying in Singapore for the long run?
The million dollar question!
I do see Singapore as a place I could be long-term – it truly is wonderful, safe, well-connected (finish work on a Friday, and before COVID-19, jump on a flight and you can make it in time to catch dinner in Thailand, Bali, Borneo, etc.), and especially for expats, it's extremely livable. But it's hard to settle the wanderlust, so I imagine I'll live 1-2 more places at least before making that decision.
Jumping a flight and having dinner in another country does sound incredible…

What is it like living during the pandemic in Singapore? How are you doing within it?
It has been a roller coaster experience to say the least.

We started out as one of the first countries outside of China to have multiple cases… so other countries banned us. And then we were one of the only countries to get it under control… so other countries praised us. And now we have the most cases in Southeast Asia again! (Mainly due to increased cases of migrant worker dormitory communities, which unfortunately have extremely packed quarters and tends to be a forgotten population here in Singapore).

More personally, I've applauded the way the government eased people into restrictions and are very data-driven and visible with their decision-making. More anecdotally, being an American in Asia (and Singapore specifically) the culture of taking these kinds of things seriously is much stronger, so I've been surrounded with people wearing masks since January already. Thankfully the healthcare system here is very strong and well maintained, so I'm actually not worried about my health being here which is good, but the government takes the situation extremely seriously, and wouldn't take a second thought to revoke your work pass and kick you out indefinitely if you violate any quarantine rules – and they have to make examples of people – so we are all trying to behave best we can


It feels quite a bit different from what I've been seeing as the situation in the US and Europe.
Thanks for sharing about your experience.

What would you say are the top 5 things to eat, see, do in Singapore?
In terms of things to do:

1) A particular type of local cuisine here is called Peranakan and can be similar to what you see in Malaysia, etc. with beef rendangs, amazing soups, etc., so it's a must-try. Favorite restaurant for it is National Kitchen by Violet Oon.

2) Sticking with food, the famous Hawker Centres are also quite unique. Outdoor food stalls full of local and international cuisine alike, all for US $3 – $5 which is divine given usual Singapore prices.

3) Gardens by the Bay is iconic and a must-see even if considered "touristy." Truly magical to be under such wondrous "supertrees", and always great exhibits at the flower dome.

4) My favorite thing to do when friends visit is grab a beer and walk Marina Bay / the Singapore River – very picturesque, especially at night!

5) For a less urban experience, MacCritchie Resevoir is perfect for nature walks – complete with monkeys, monitor lizards, and all kinds of exciting animals to see out and about.
Sounds amazing! Now here is the last question: What is your advice for expats?
My advice to expats while in Singapore is two-fold (pre-coronavirus):

1) Travel, travel, travel!!! To my earlier point, it is extremely spoiling how many amazing things there are out in SE Asia – and Asia in general, so definitely get out there and see it while you can!

2) Don't be afraid to put yourself out there. A lot of expats fall into the trap of finding their one friend group and maybe one thing they like to do and they stick with it, knowing they may not be around a while and think "what's the point?" I highly recommend joining arts societies or immersing into similar more local things. For example, I ran a half marathon in nearby Cambodia – something very much out of my comfort zone and I wouldn't have had the chance to as readily do not living in Singapore or just traveling through. You really will never know what doors that could open to a new friendship or opportunity, and more practically, it just helps to feel more like an actual "local," despite sometimes still sticking out like a sore thumb


3) And as a bonus one … don't judge others until you try to walk a bit in their shoes! Simple and a no-brainer I know, but a huge pet peeve of mine is when expats say "I don't get why (insert nationality) do this, it's so weird and dumb". Well to them, it probably isn't and makes a ton of sense if you'd take a second to put yourself in their shoes – physically and culturally.
Wow great advice, Nathan! Thank you!

I really appreciate you taking the time and answering! It was also a pleasure chatting.
My pleasure as well – thank you. All the best to you and your readers! Cheers.
---
---
About the Interviewer
Michelle is the editor of MyExpatCommunity's Expat Interviews, and a fellow expat herself. Originally from the US, she has been living in Vienna, Austria since 2014. In her free time, she likes to write, do yoga, and try new recipes. Check out her Vienna blog, American in Vienna!
American expat reveals the three 'strange' things you will only understand if you live in Australia https://t.co/QeUVAsdEwh @DailyMailUK #americanexpat #expatinaustralia https://t.co/7zCNtvoWuW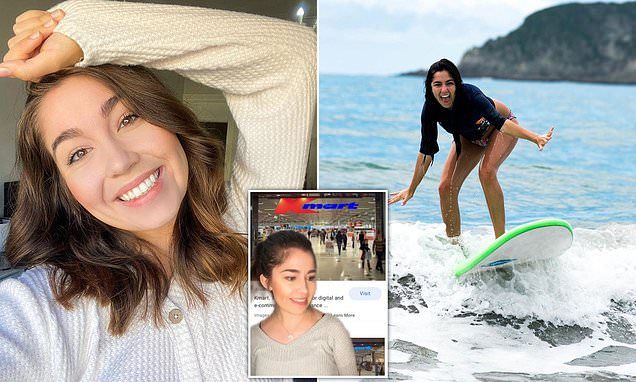 An Individual Taxpayer Identification Number - or ITIN - is for individuals who are not eligible/can not receive a Social Security Number, but need to file US taxes. Here's everything you need to know about it: https://t.co/67TBKlty3I #expattaxes #itin https://t.co/H19DvjdMGN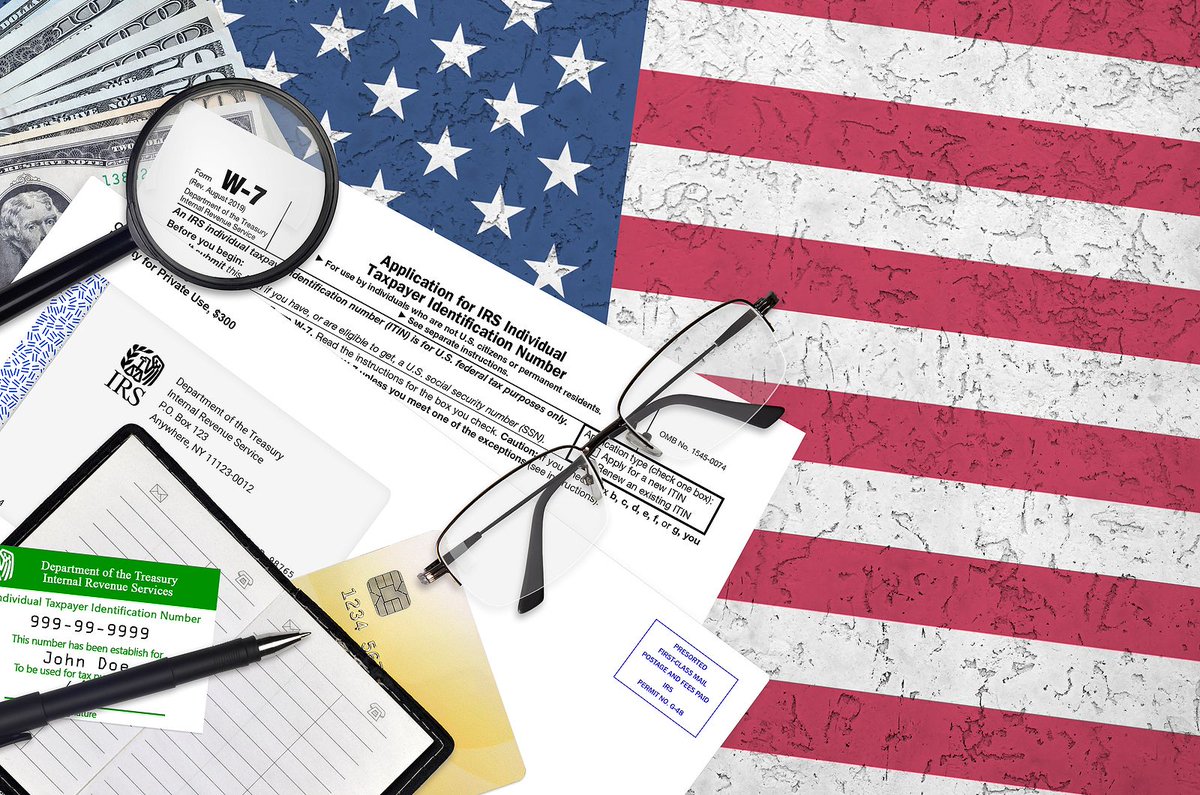 Thanks for your support, Deanna 😃 #happycustomer #americanexpat https://t.co/6pEFEn3RLd